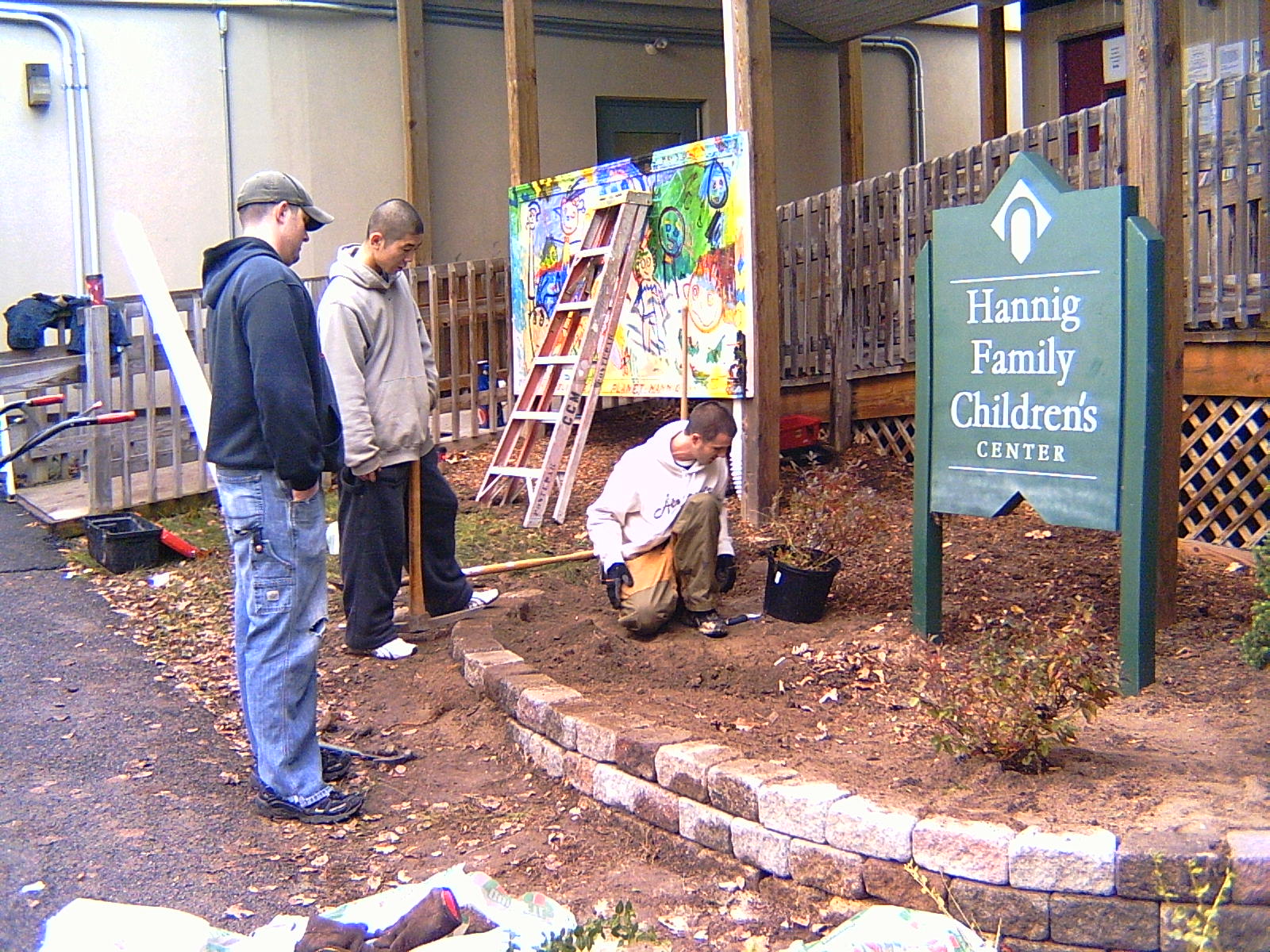 Installing plants for rain garden, fall 2007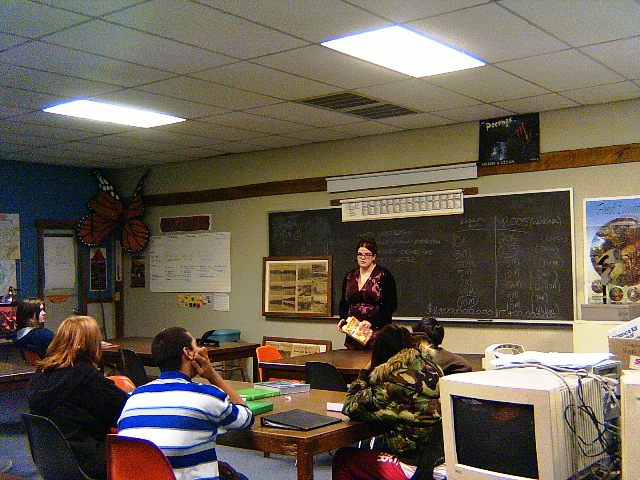 Relating flood stories to Evergreen students, fall 2007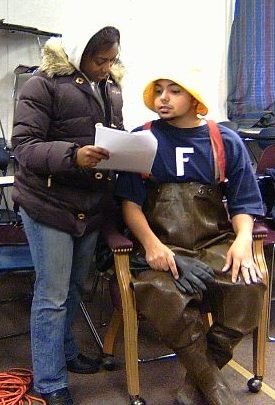 NCC student actor Jesus Rodriguez reviews Floodman script, fall 2007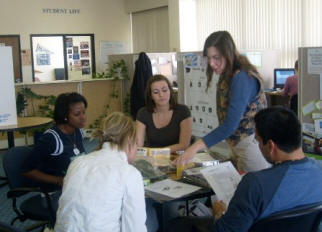 Land Use Exhibit Group Meeting, spring 2008
Community Service Projects
The Flood Resource Center Web site is sponsored by the Student Leadership Program, to provide access to community resources created through our service learning projects. These projects began in 2007 with funding provided by State Farm Insurance Youth Advisory Board. Students surveyed the community to identify needs in the areas of flood prevention and disaster response. We partnered with the community and business groups listed at the bottom of this page, and created the following projects:
High School Flood Safety Unit - A two-lesson unit including background information on flooding, how to know your risks, and how to prepare for flooding emergencies.
Flood Safety Fair with Heart of PA Brownie Girl Scouts - Cosponsored by American Red Cross of Monroe County and East Stroudsburg High School North, November 15, 2008 at Smithfield Elementary School
Delaware River Flood Museum Pilot Exhibits - a set of sample exhibits for the new museum in Easton.
8th Grade Stormwater Curriculum - a three week unit on Best Management Practices for decreasing runoff from residential, civic and commercial development.
Flood Man and the Floodkateers - a whimsical video for elementary age children highlighting what families can do to prepare for and respond to local floods.
Monroe Campus Rain Garden - a model of sustainable stormwater management, located outside the Haning Children's Center.
Community Support


American Red Cross of the Greater Lehigh Valley


American Red Cross of Monroe County, PA


Chestnut Hill Nursery


Denise Cooke-Bauer, Delaware Water Gap National Recreation Area


East Stroudsburg High School North


East Stroudsburg University TV/Video Club


Easton Area High School Environmental Science Class


Edge of the Woods Native Plant Nursery


Evergreen Community School


The Flood Project of the Nature Nurture Foundation


Heart of PA Girl Scout Council


Mary Shafer, Word Forge Books


Monroe County Conservation District


Monroe County Emergency Services


Monroe County Planning Commission


Paul DeBarry, Borton-Lawson Engineering


Werkheiser Nursery, Tannersville PA